Notice any changes?
I am absolutely head over heels in love with my new blog lay out. I cannot thank Faith enough for the magic wand she has cast over my little piece of the internet. For the past couple of months I have wanted to change the look. It was starting to feel quite old and out of date. I have been blogging since 2007 and had this look since 2008. It needed a change and a new wardrobe! I have kept some things from my old design to keep as a momento, like my blog button will stay the same and my Paris picture!
Faith was awesome to work with. I got to choose the design kit, the colours and she was so good at doing all my little tweeks and changes last minute. I cannot recommend her enough! So if you want a new blog design, at a great price, then please check her out here.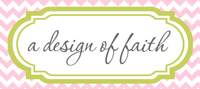 I think my favourite part are the yellow polka dots. My friend said it's very 'me' which is exactly what I wanted to reflect.
What do you think?